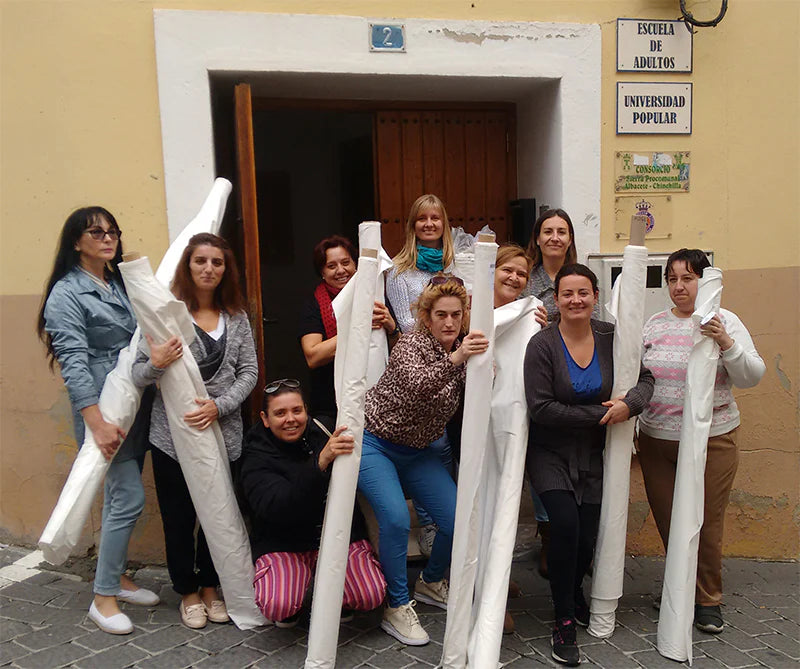 Social
Society doesn't just need a pair of jeans, it also needs acts that change the world and help us become better people. For this reason, at Capitán Denim we have carried out various activities with associations and organizations that need everyone's help.
Solidarity Ranger
Llanero Solidario is a non-profit organization from Albacete that implements projects for a more sustainable development. In addition, it also allows the collaboration of people who are in situations of vulnerability.
Project Between the Seams
With them we carry out "Entre Costuras", a project for social and labor insertion aimed at people at risk of social exclusion. Through a donation of rolls of fabric, the members of the project were able to train in tailoring and customization techniques, manufacturing merchandising products.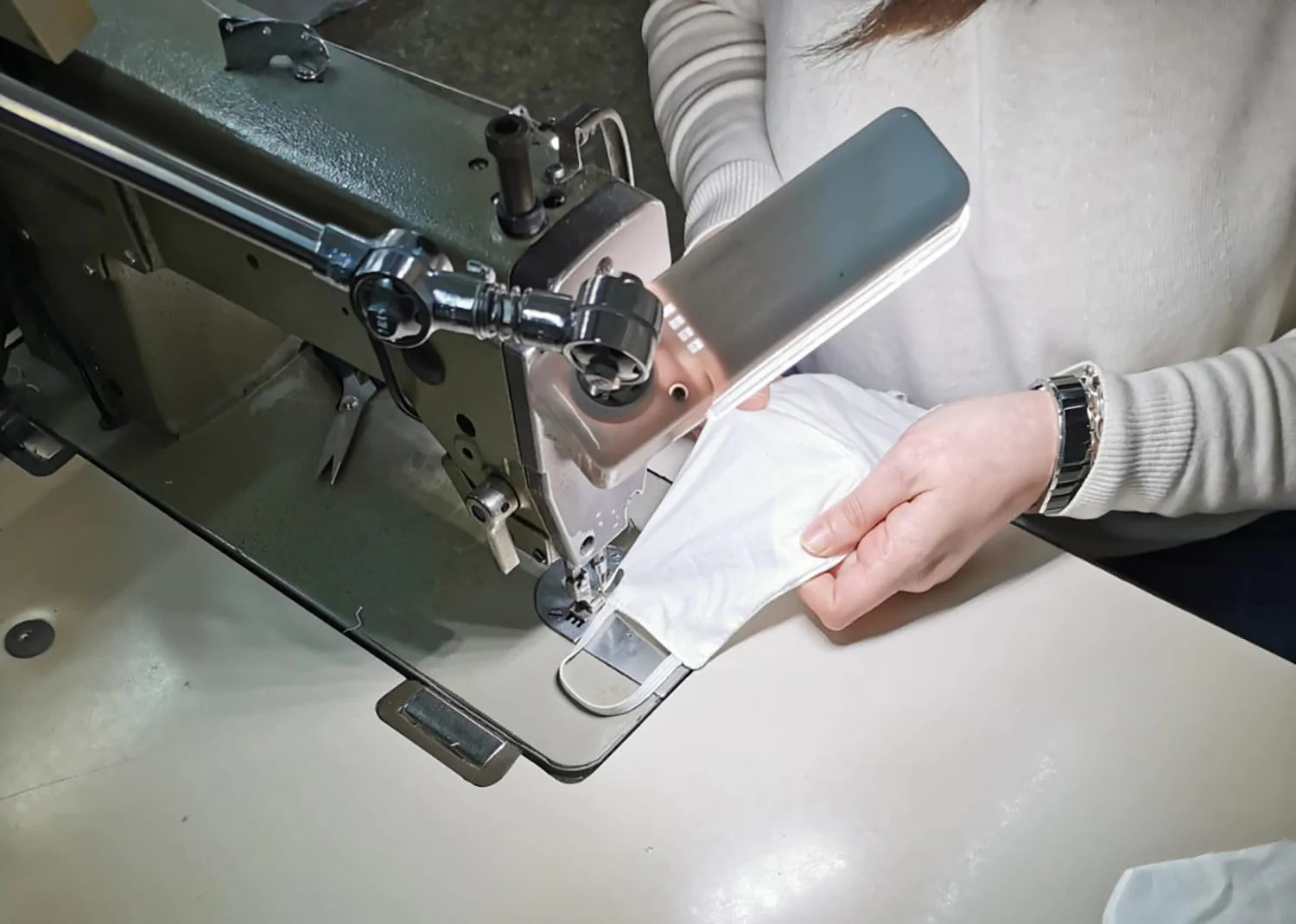 Project Recalculating Route
With the aim of being able to contribute our small grain of sand in the labor insertion, we give women who are in a situation of social exclusion the opportunity to carry out work practices in our physical stores. In this way, they can learn skills such as customer service, training in sales techniques in the textile sector, administrative actions, etc.
EcoNatural
In addition, they carry out a project for the commercialization of Fiberpack® recycled cellulose, from tetrabrick containers, and ecological hygiene products, "EcoNatural" . This project is focused on training in product distribution and sale techniques for those people who are at risk of social exclusion. Since they started with "EcoNatural", we have been consumers of their products since, in addition to collaborating in this social project, we respect the environment.
Masks
Unfortunately, the situation caused by COVID-19 led us, like many other companies, to close our doors due to the State of Alarm. In addition, the lack of sanitary material caused a great crisis of subsistence. That is why we got down to making masks to be able to donate them and alleviate this great need. Masks were manufactured for residences, health personnel and the sick.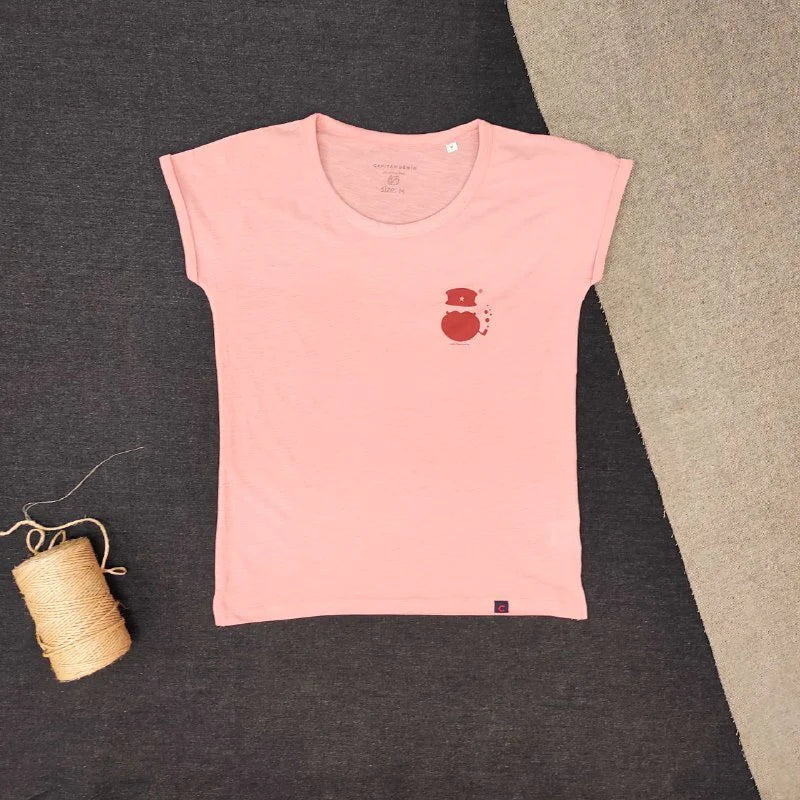 Solidarity T-shirts "For all of them"
Races, sporting events, charitable activities... The pandemic took with it all these highly important fundraising actions in associations. For this reason, in October 2020 and on the occasion of the day against breast cancer, we put solidarity t-shirts on sale to benefit the Spanish Association Against Cancer (AECC). Thanks to this action, we raised more than €500, which went entirely to the association.
But this does not end here, we still have many NGOs to help. Year after year, we want to do a charity act to be able to lend a hand to all those people who need it.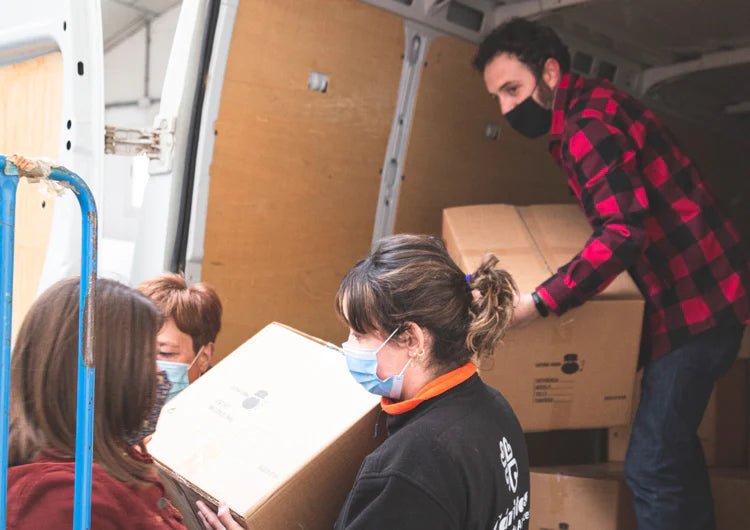 Donation to Diocesan Caritas of Albacete
Did you know that four out of ten households do not have the financial resources to buy clothes? For this reason, in February 2022 we have carried out a donation in our province. Cáritas Diocesana de Albacete will be in charge of distributing approximately 1,200 new pants to all those who need it. In addition, thanks to this action, jobs will be created since, before the donation, an exhaustive quality control is required with professional criteria.