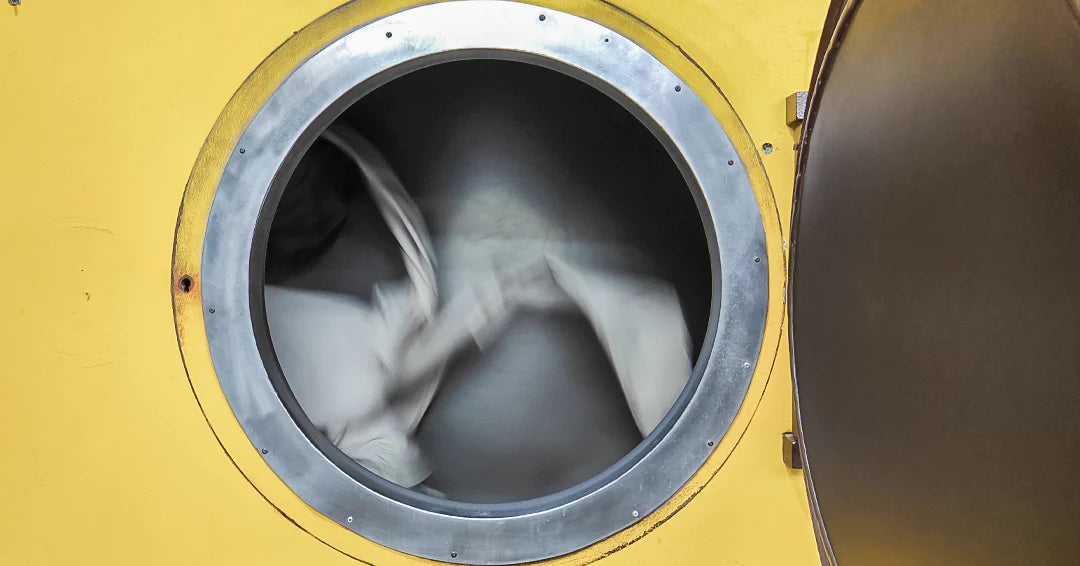 Air conditioning
The reality is that every day we consume more energy. We do it almost automatically: getting up and leaving the light on, not removing that plug we no longer need,... without taking into account the damage we can cause to the environment. For example, an inappropriate use of energy causes an increase in CO2 emissions that causes greenhouse gases to increase and, therefore, the sun's heat cannot escape.
There is nothing more sustainable than what already exists, which is why at Capitán Denim we take advantage of every last drop of water, literally. We only need the residual steam from the dryers to air-condition our factory. But how do we do it?
Thanks to Fan Coil or Fan Coil technology, a sustainable air conditioning method , we are able to approach increasingly circular processes.
This system replaces water radiators, which need a gas boiler. A fan coil works through a heat exchanger, which collects the steam from the dryer, which when cooled, turns it into hot water. At that moment, the air enters from the bottom and a fan pushes the air towards the coil or heat exchanger. Next, it is transported with a pump through the ducts that air-condition the factory.
Thanks to this air conditioning system, the water is always being reused, thus concluding a continuous cycle.