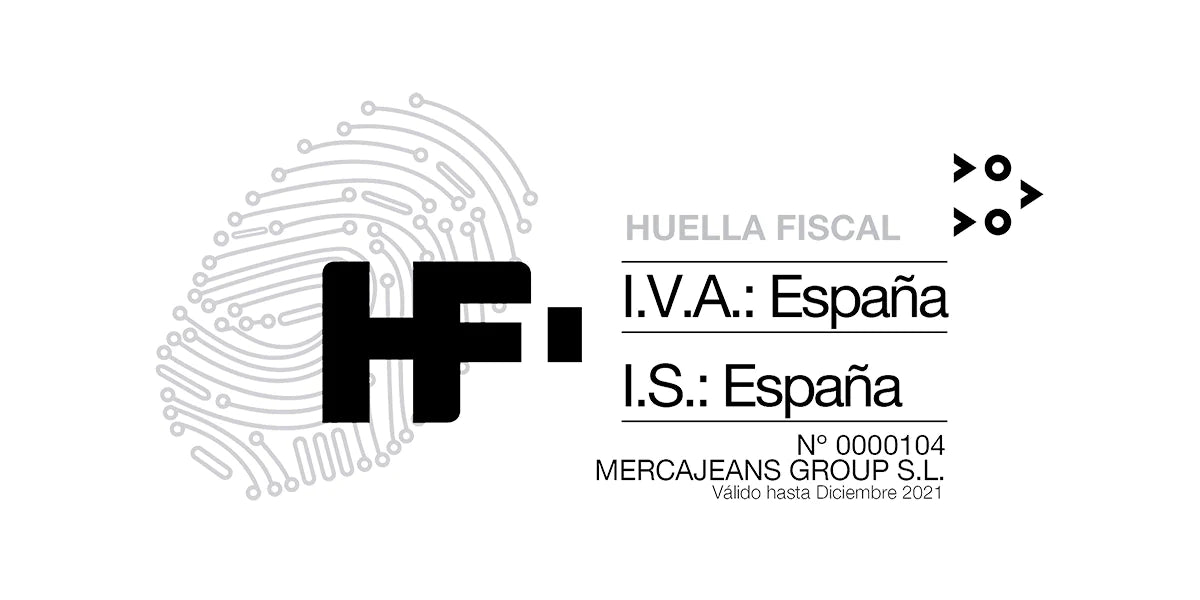 Tax Footprint
Although more and more focus is placed on this problem, there are many companies that try to avoid their tax responsibilities. In this way, they are taxed in other countries where the rates are lower than in the corresponding country, in our case, in Spain. Therefore, it is important that you know what the tax footprint is and why all e-commerce in our country should have it.
It is probably one of the first times you hear the concept of a Tax Footprint. This initiative comes from the Knowcosters Foundation with the aim of informing you as a consumer what is behind an online purchase and if the taxes on your order are paid correctly, without cheating.
When we at Capitán Denim found out about Knowcosters, we did not hesitate to get in touch with them in order to have this label. Thus, we guarantee that we comply with the requirements of the Tax Footprint and that, in addition, the VAT on your purchases in our store, goes to the Spanish State, which helps all citizens have a better quality of life.
If you look at our home page, at the bottom of the page you will find the Tax Print Certificate.
And it is that, this is not only a right that you should know, but it is very valuable information so that you trust not only in our brand, but in all the online stores where you are going to buy. Thanks to the Tax Footprint you can know with certainty where the products come from and where those taxes go.
For us, as a brand, it means transparency and commitment to all of you, since we can freely and proudly say that all our work contributes to the economic and social development of our country.