Materials
Several studies affirm that of the harmful climatic impact generated by the manufacture of a garment, two thirds belong to the production of the raw material.
We know for a fact that minimizing the impact of production is not an easy task. Searching for raw material requires investing hours of analysis, research and study of materials and suppliers.
When choosing our suppliers we take into account proximity. For this reason, most of the fabrics we work with are made entirely in Spain. In addition, for greater transparency they have certificates such as BCI, GOTS and GRS.
Next, you will be able to see first-hand the materials with which your jeans are made.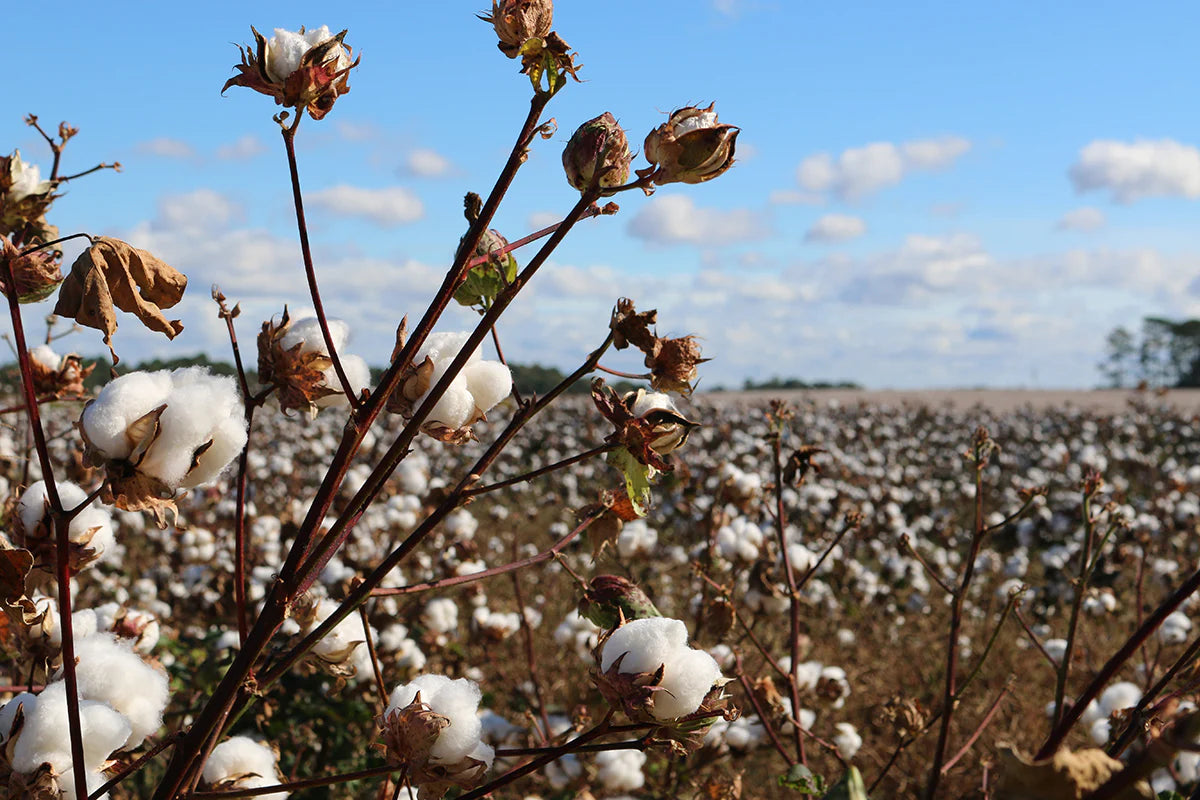 _ Cotton
BCI cotton
Cotton is the cornerstone of denim fabric. Due to its comfort, durability, being a hypoallergenic material and the multiple benefits for the skin, cotton is the most used fiber in our garments. All the cotton we work with is certified with the BCI seal , which guarantees that its production has been produced in a responsible manner.
As you already know, we seek to work sustainably to preserve the planet, therefore, the fabrics we use must comply with this environmental part.
A large part of our jeans are dyed with Dry Indigo technology, a sustainable dyeing process which does not require the use of water.
GOTS organic cotton
Being a natural fiber, it does not come from transgenic seeds and for its cultivation, pesticides or chemical fertilizers are not necessary. For us, making organic cotton is a commitment to the environment as it respects natural resources and the ecosystem.
The organic cotton we work with is GOTS certified, one of the strictest standards currently in existence. This guarantees us that, throughout the cultivation process of this raw material, work has been carried out responsibly and neither the farmer, the animals nor the environment have been harmed.
When you try on an organic cotton garment, you will clearly differentiate it for being a resistant, very soft and comfortable fiber. Being a natural fiber it is absorbent and its contact with the skin does not cause allergic reactions.
GRS recycled cotton
As we have told you in our circularity section (if you have not yet taken a look at it, we recommend that you go read it), being able to give things a second use is also one of our tasks. For this reason, a few years ago, we decided to go a step further and bet on recycled cotton, thus our Ecolojeans collection was born, jeans made from other jeans that have already been discarded.
Like organic cotton, all our recycled fabric is certified with GRS or Global Recycled Standard . This seal ensures that the yarn is recycled and, furthermore, the production process has been carried out in a manner that respects the environment and the people who have worked on the fabric.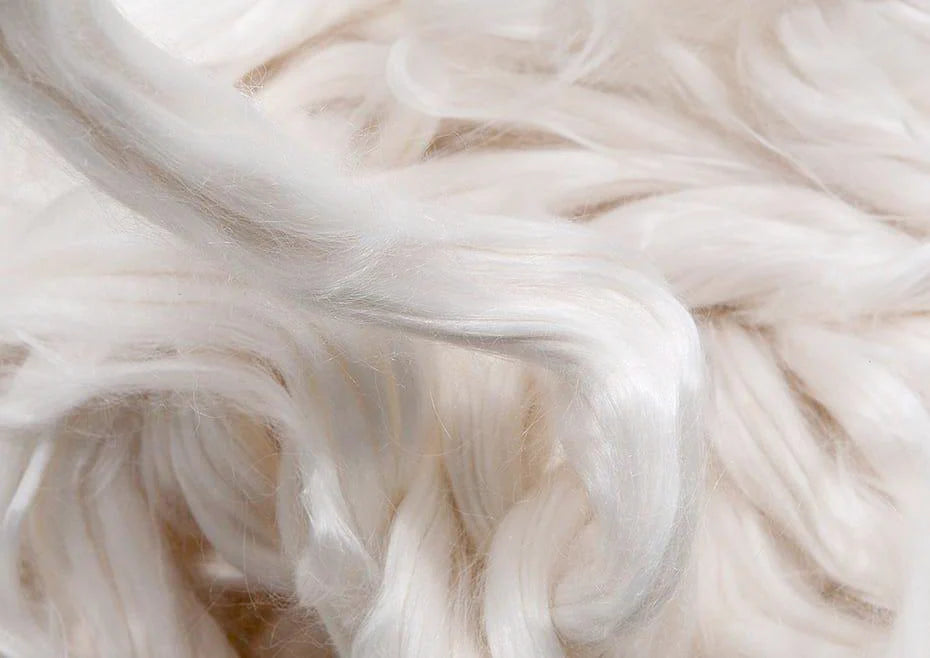 _Cellulose fiber
Cellulose fiber, Lyocell, or better known as Tencel , one of the leading brands in this fabric. Currently, it is one of the most sustainable materials that we can find on the market, since it is a regenerated cellulose fiber from the bark of trees. These low-impact renewable fibers are being used more and more since using them does not harm the environment.
Normally, this pulp is extracted from eucalyptus and beech trees from certified responsibly managed forests. This guarantees that the cellulose is not obtained from genetically modified trees for exploitation.
One of its advantages is that, being such a pure fiber, it is not necessary to bleach them and this means using very little energy to dye them. If you have a garment made with this fabric on hand, you will see that it is bright in color, very beneficial for the skin, extra soft, comfortable, and highly absorbent.
_Recycled polyester
Polyester is a synthetic fiber alternative to cotton that does not wrinkle or deform. Although it is not a natural fiber, it has many advantages and to use it in the most sustainable way possible, we have started to incorporate recycled polyester into our garments. In this way, we avoid producing more unnecessary polyester and give a second life to all that material that has already been used.
As you already know, there is nothing more sustainable than what already exists, therefore, as it is a recycled material, we can ensure that this raw material is one of the most sustainable on the market. To guarantee that our brand is as transparent as possible, the recycled polyester we work with also has the GRS seal.
This fabric is made from the collection of used bottles, which, after transforming them into PET, are spun to turn them into fiber again. In addition, the color is injected into the PET and the pre-dyed fiber is obtained.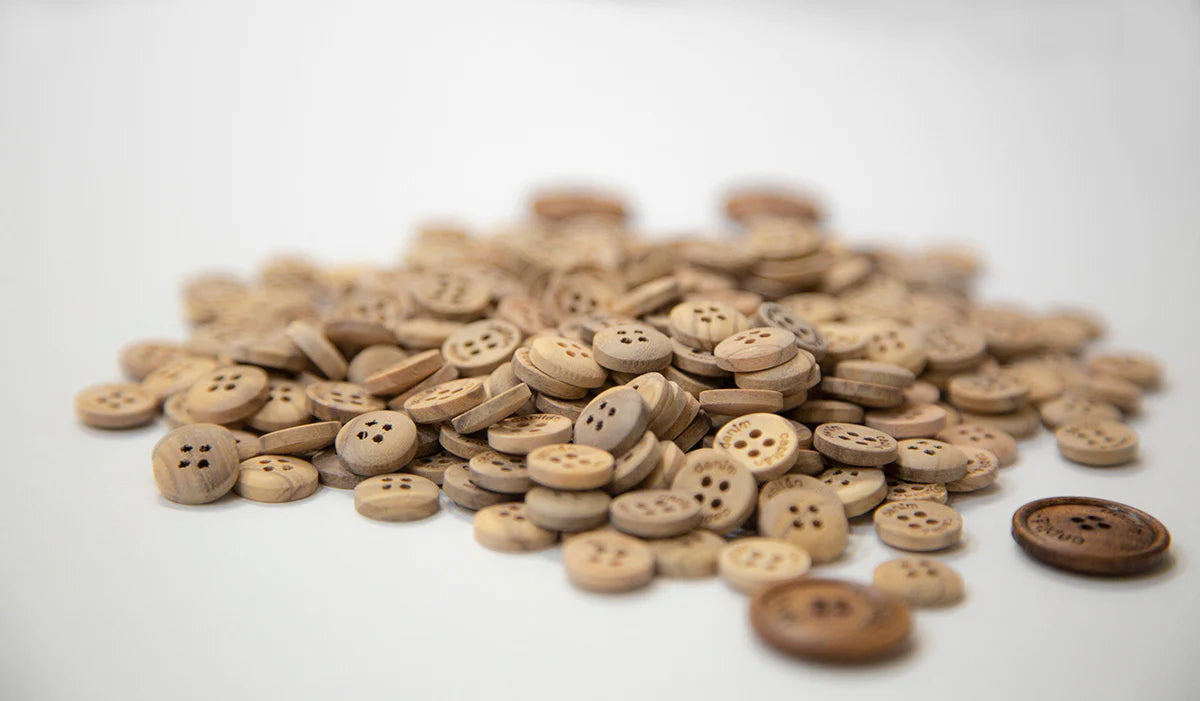 _Biodegradable material
One of our objectives is to be able to manufacture garments that are 100% biodegradable, that is, from the fabric, the thread, the closure,... For this reason, we have begun to incorporate olive wood and coconut bark buttons into our garments.
Specifically, coconut fiber is a very hard material made up of cellulose and log. In addition, this fiber has low heat conductivity, is antimicrobial, and is very resistant to water, so washing clothes that contain coconut shell is not a problem.
In addition, the collection of these materials and the manufacture of the buttons are simple processes that do not require large amounts of energy.
_Other materials
Sometimes we work with natural fibers of plant origin such as hemp or flax. The production of these two types of materials is highly energy efficient. Both are biodegradable and have benefits such as the softness and versatility of the garment. They are also fabrics that adapt to temperatures and have the ability to absorb moisture.
Natural, organic and renewable.